Bybit broker has offerred forex no deposit bonus in digital cryptocurrency trading. The amount of bonus is worth of 10 USD. You need to register your account and claim it for you.
How to Join to this promotion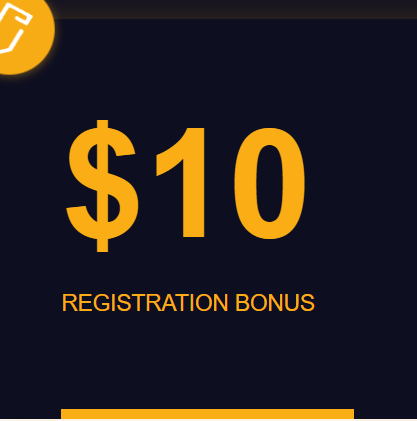 Register for a new account.
Follow Bybit on Twitter and retweet the pinned message.
Withdrawal requirements:
Trading profits can be withdrawn.
Promotion validity:
Promotion is valid till as you like to keep it.
available to new clients only.
Published Terms and Conditions in Detail:
Upon successful registration, follow us on Twitter and Retweet the pinned message, you will receive $10 worth of BTC to use for trading. The bonus is non-transferrable and non-withdrawable.
No deposit needed
Receive the Bonus immediately after CS confirmation
Trading profits can be withdrawn
Exclusively for new users. The Registration Bonus is only meant to be used for trading
Credited bonus cannot be used as part of Assets Exchange.